Kinesio Taping From Your Chiropractor in Kittanning
Sports injuries and other personal injuries interfere with your work, life, and play. If you live in the Ford City, Kittanning or surrounding areas and are struggling with a musculoskeletal injury, Mills Chiropractic Center provides Kinesio Taping treatments to speed your recovery. Kinesio Tape, applied by our chiropractor, Dr. Michael Mills or Dr. Steven Brown, is a natural way to heal injured athletes, weekend warriors, and fitness participants. We use a holistic approach to alleviating your pain quickly. Kinesio Tape and chiropractic care place your body in a restorative position where healing begins naturally. Along with gentle chiropractic adjustments to ensure proper bone placement, our Kittanning chiropractors support your recovery with Kinesio Tape. Dr. Michael Mills and Dr. Steven Brown apply the tape in our office and you can wear it for up to three days.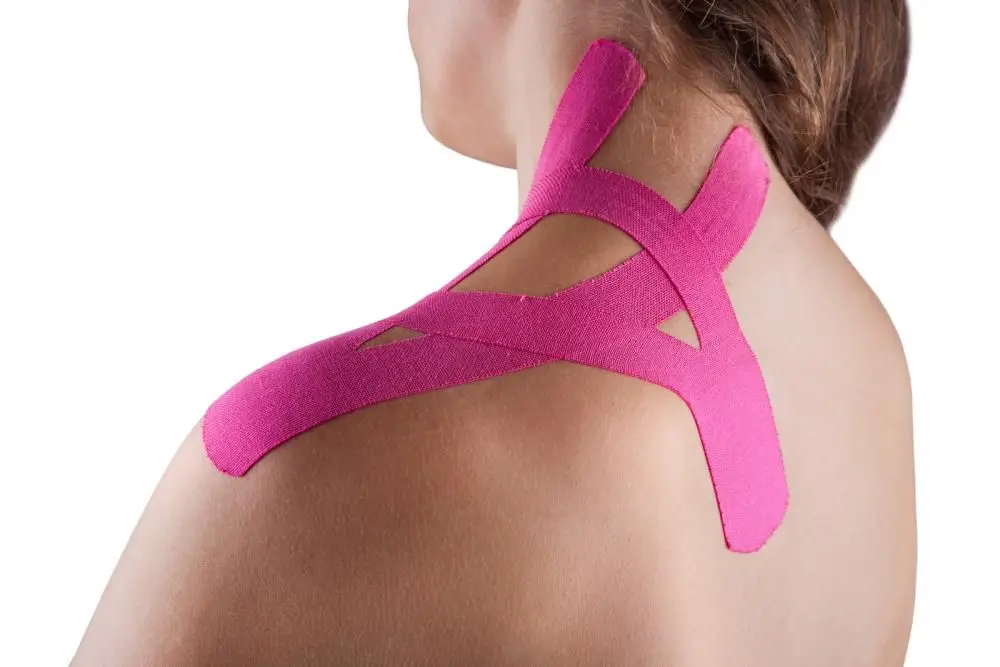 Kinesio Taping in Kittanning for Injured Athletes
Even the smallest injury can slow your physical activity level. A muscle strain, repetitive use injury or overuse injury interferes with your ability to practice your sports, exercise, and work. Kinesio Tape is a gentle and effective way to reduce pain and inflammation and support your body as you heal. Our Ford City and Kittanning chiropractor evaluate your injury and then determine the proper application of the Kinesio Tape. The tape is stretchy, yet sticky so it quickly adheres to the skin. The tape gently lifts the skin to increase circulation and lymphatic flow. This lifting reduces inflammation and decreases your pain. If a muscle has been overstretched, the Kinesio Tape application helps to contract the muscle into a healthier position. If your muscle is overly tight, the Kinesio Tape stretches the fibers to increase your range of motion. Through the additional support of the Kinesio Tape, you are able to move freely and without as much pain.
You may have noticed the brightly colored tape on Olympic athletes. This is an example of how Kinesio Taping is useful for injured athletes who want to continue participating in their desired activity. The tape is placed in a particular alignment that supports muscles and bones without interfering with your mobility. Kinesio Taping in Kittanning complements chiropractic care with its natural approach to healing. Both methods strive to place your body into a position in which healing begins.
Contact Mills Chiropractic Center for Kinesio Taping
Sports injuries and other personal injuries are effectively treated with chiropractic care and Kinesio Taping. Dr. Mills uses Kinesio Tape applications to alleviate your pain and restore your mobility. The tape is applied in our office and you are able to wear it up to three days. The stretchy material supports your hurt muscles while promoting circulation and lymphatic flow to the area. Our health team supports you as you recover and want to make this process quick so you can return to the activities you enjoy. To learn more about Kinesio Taping or to schedule a free consultation for new patients, please contact us today by giving us a call at (724) 548-7999.